IN THE HEART OF TRANSYLVANIA
Located at kilometer zero of the city, heart of civic, Hotel Transylvania provides you with 80 new rooms, comfortably equipped with absolutely everything you need to feel at home or even better: free Wi-Fi throughout hotel, smart LCD TV and air conditioning … Sibiu Airport is only 70 km away from the hotel, Cluj-Napoca Airport is 90 km away and Targu Mures Airport is 110 km away. The train and bus station in Alba Iulia are less than 2 km away, the city's main tourist attraction, the Citadel Alba Carolina, is less than 10 minutes away by foot. For those willing to discover the attractions of Transylvania, we may book for you, upon request, a guided tour to the most important sights in the region: Salina Turda, Apuseni Mountains, the citadel of Sighisoara, Dracula's Castle, Hunyadi Castle, wine tasting in the cellar of the Jidvei Castle etc.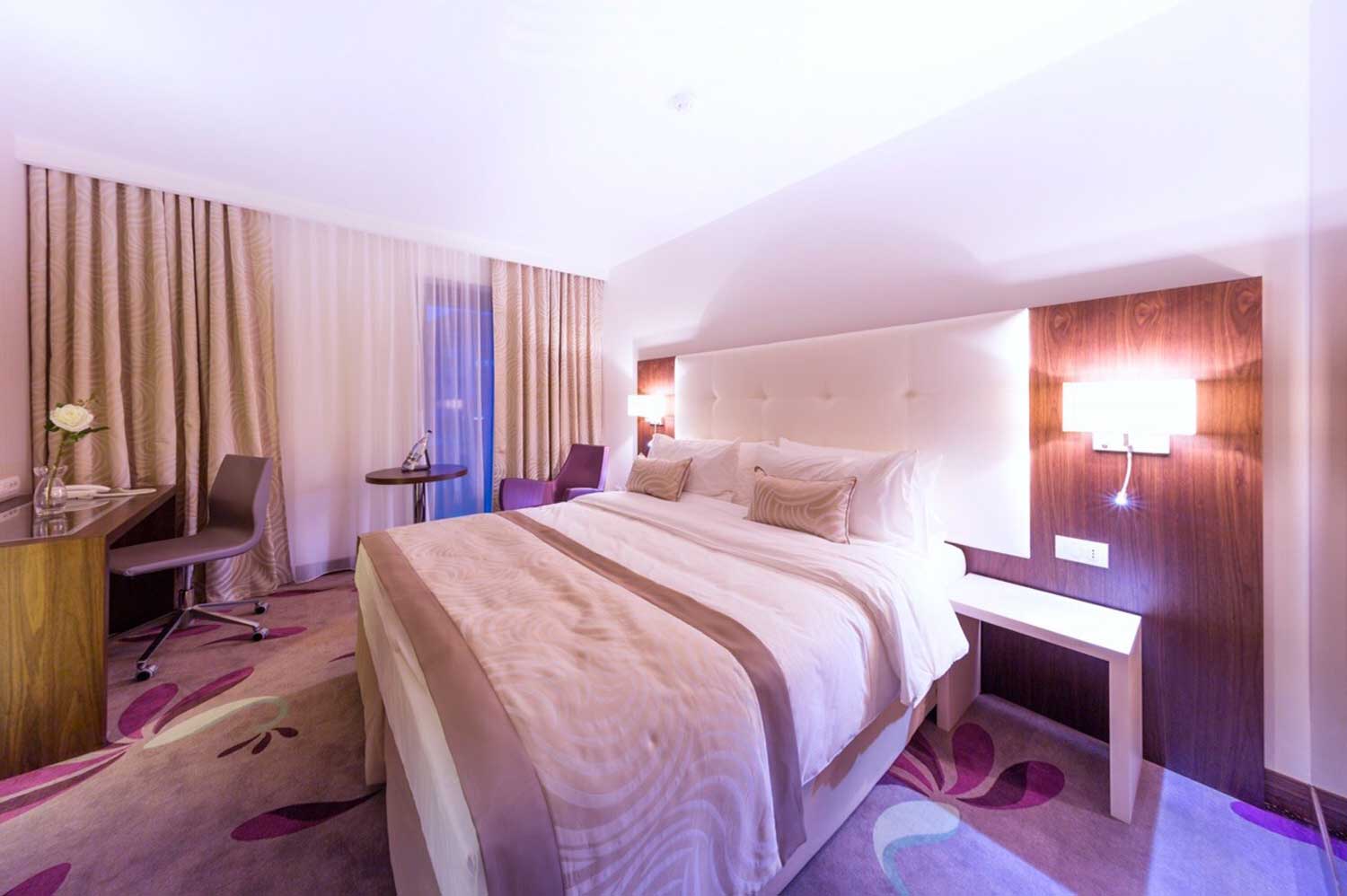 Holel Transilvania is todaythe most ambitious construction project in the area of Alba Iulia hotel industry, 80 rooms designed not only for spending the night, but for an unique experience and full relaxation for you. You will find here unique things for the hospitality industry in Alba Iulia, starting with full LED illumination that makes us an eco-friendly hotel, solar panels and energy savers, , a high tech system that gives our guests the opportunity to set their temperature before checking in, the most advanced interface to communicate to the reception desk, premium king size mattresses specifically purchased for the convenience of our guests. Nevertheless, beyond all the advantages of this, Hotel Transilvania takes pride with its professional staff, ready to greet you with open arms.